I have had the
Oliver and S Forest Path Cape
for awhile, but with it being summer I had no desire to make it despite having the perfect fabric and buttons.
A couple of weeks ago, wanting something quick, I decided to give it a go.
This pattern is quick and easy to make. My only issue was the buttons were a bit too big for the automatic button hole foot on my machine. A little bit of duct tape holding it at its widest setting was an easy solution and worked brilliantly. I swear duct tape fixes everything.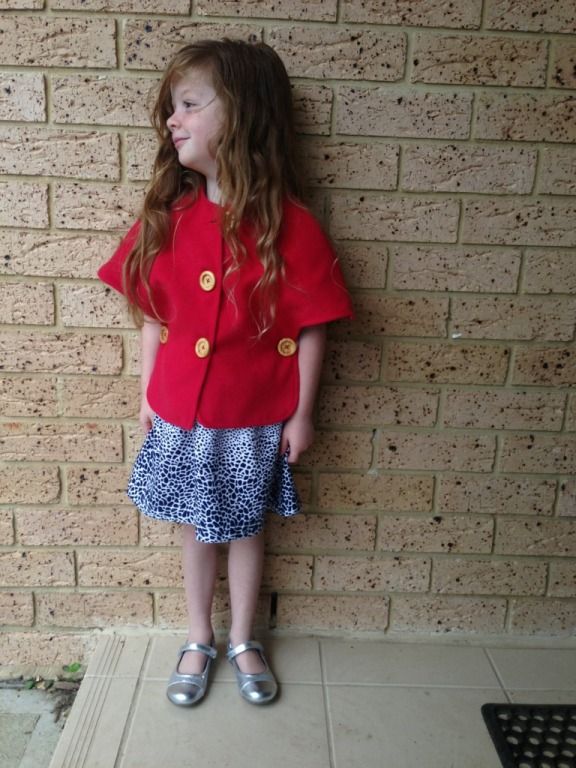 It is a size 3T, but lengthened to a 4T, I probably could have sized down a bit in the width, but at least it should fit next year. The perks of a small kid.
The forest path cape is a downloadable pattern, and it was a breeze to put together, everything matched which is an added bonus
This cape was perfect over a dress for a birthday party that was cold and raining. I am looking forward to being able to layer it for winter.