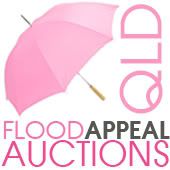 I have thought long and hard about what to auction. I thought about offering a semi-custom dress, I thought about offering a softie, however, there is one dress that means so much to me, that I have decided to put up for auction.
Back of Dress - 5 fabric covered buttons
Sleeve and collar detail
The dress is a size 2T and made using the O+S Puppet Show Tunic pattern (which is no longer in print) it is made with Japanese Quilters Cotton and it is so lovely and soft.
It also looks good when layered for winter with a long sleeve top, tights and boots.
This dress has only been worn for modelling purposes.

How the auction works
1. Bidding will start at $10.00 (Australian)
2. You can place a bid by leaving a comment on this blog post with your bid amount and your email address. Please make sure that your bid is higher than the previous bid.
3. Your bid must be whole dollar increments
4. The auction is open to everyone - I will cover the postage world wide
5. The auction begins NOW and will END at midnight Monday 24th January 2011
6. At the close of the auction, I will contact the winning bidder (Please make sure your bid comment includes your email address) The winning bidder will pay the winning amount directly to the
Premier's Flood Relief Appeal
and send me proof of payment via email. Once proof of payment has been received, I will send the dress out to you.
7. Thank you for participating and happy bidding!