I know I am not the only one who has a love affair with chevrons at the moment. They seem to be everywhere and I really can't get enough of them.
I am currently waiting on an order from
Girl Charlee
of chevron knit fabric so I can make a couple of t-shirts - a blatant rip off of
Christy's
recent creations.
My step father-in-law asked me if I could buy a kindle for him to give to my mother-in-law for Christmas. She has since been carrying it around in her handbag wrapped in a tea towel for fear that the screen will break.
I offered to make her a cover for her kindle - using the same tutorial that I used for the
iPad
cover. I just changed the size.
I have had this chevron fabric in my stash for ages. I bought it thinking that it was normal cotton, but it is thicker than that, with quite an open weave, so not suitable for clothing. It was just waiting for a project like this.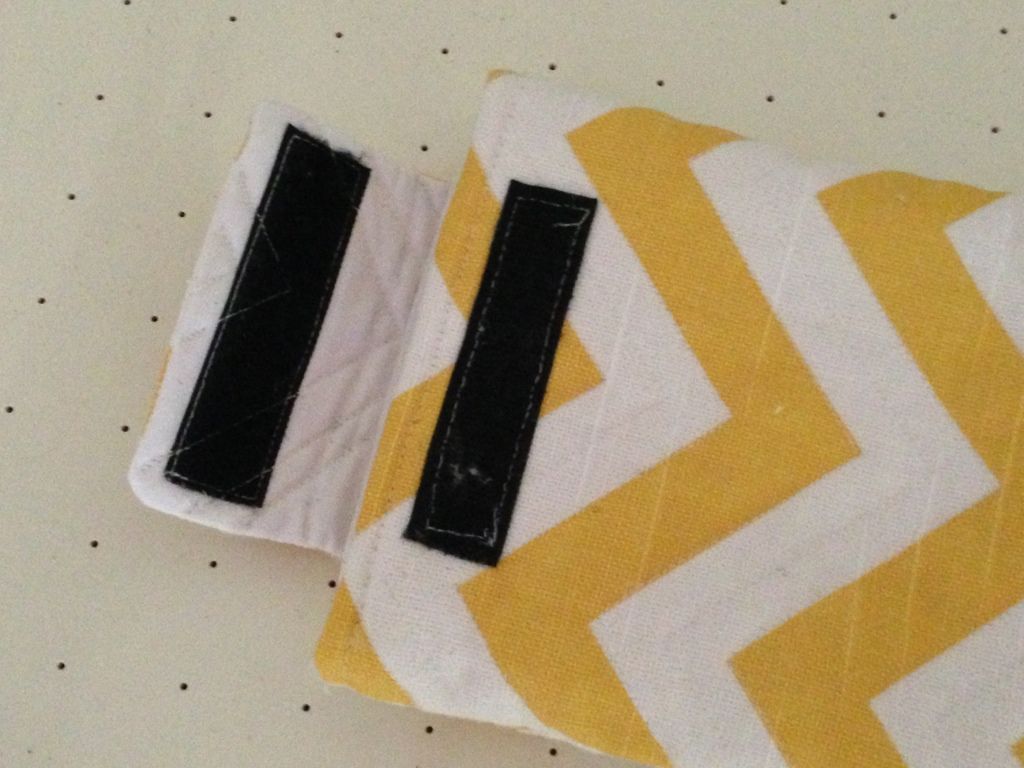 The dimensions for the case are 6.5" x 8.5". It has the same two layers of cotton wadding like the iPad cover
I used velcro for this cover for a couple of reasons. I had run out of magnetic snaps and i wanted to make it quickly, so it called for using what was in my stash. I think the velcro works here as it covers the width of the flap. I wish that the velcro was white, but I did a Tim Gunn and 'made it work'. What I also found handy was the velcro was sticky and it was very easy to position on the main part of the cover, no need for pins.
My mother-in-law was over the moon with the cover and it fits which is an extra bonus. Now I just have to make a cover for my own iPad.